Internal medicine
Information on our internal medicine service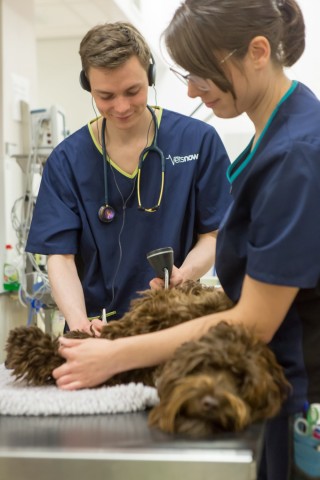 About our internal medicine service
If you refer a patient to our internal medicine department, your client will have an initial consultation with one of our clinicians.
Following this, a diagnosis and treatment plan will be discussed, including the potential costs and outcomes. Assuming this is agreed, the client will be asked to leave their pet in our care, and further diagnostic tests will take place.
Where possible, we will try to ensure the patient can return home on the same day. However, we do have round-the-clock hospital facilities should they need it.
The medicine team work closely with their colleagues in soft tissue surgery and oncology to provide a complete service.
Typical cases that may be referred to our internal medicine department include:
pets with persistent diarrhoea
diabetic cats and dogs
unexplained weight loss
anaemia
dog blood transfusions
If you'd like to know more about our internal medicine service contact our Glasgow hospital.