Cert VN ECC
Unlock your potential in ECC with the
Certificate of Veterinary Nursing in Emergency and Critical Care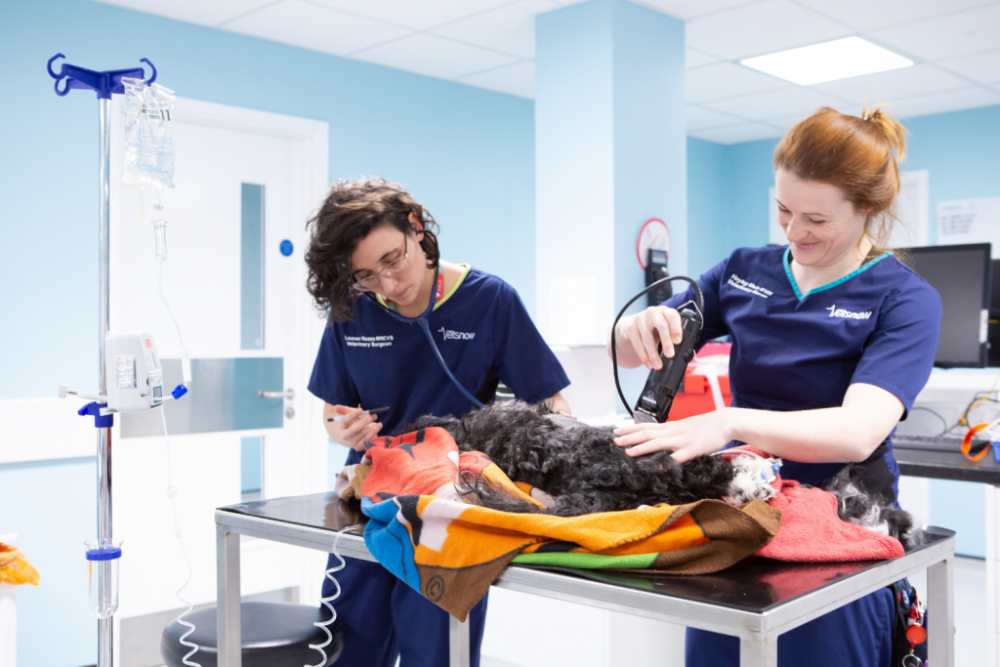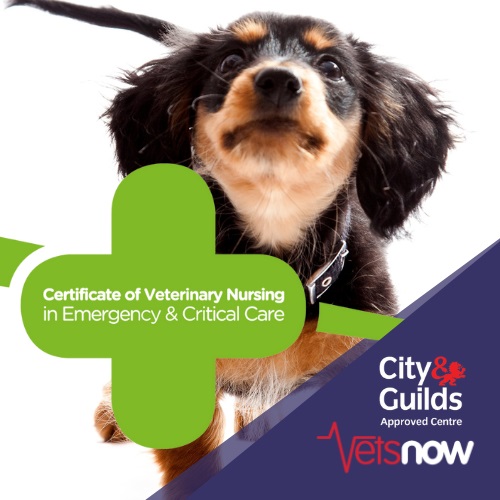 If you have an interest in emergency & critical care, then the Cert VN ECC could be your unique opportunity to build on your existing skills and knowledge to achieve a Level 4, industry recognised, City & Guilds qualification in small animal emergency and critical care nursing.
Affordable and flexible, with tutor-supported online content
The Cert VN ECC offers accessible, inclusive learning wherever you are
Exploring the fundamentals of ECC, the Cert VN ECC is designed for veterinary nurses who have an interest in extending their knowledge and understanding of small animal emergency and critical care nursing.
Accredited by City & Guilds, the course is an educational qualification at Level 4 and will deliver 54 hours of CPD.
Easily accessible and delivered entirely online, the Cert VN ECC builds on your existing nursing skills and knowledge. It's open to all RCVS registered veterinary nurses and our international colleagues who have a similar accredited qualification.
It will also provide a new route for veterinary nurses to develop their skills in emergency medicine and provide enhanced patient care.
Annual intakes are in April & October
Closing dates are strictly two months prior to the course start date for the specific intake.
Want to know more about the Cert VN ECC?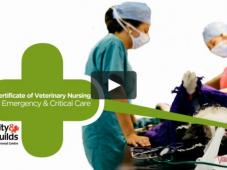 Share this video
---
Certificate entry requirements
• A Veterinary Nursing qualification and be either RCVS listed or registered (or equivalent for overseas candidates).
• A good level (at least 6 months) of continuous small animal work-based experience, post qualification.
• Preferably working in a predominantly small animal practice with a good and varied caseload.
• Proficiency in English language (at IELTS 7 or equivalent). (Proof required)
Final award of the Cert VN ECC, requires successful completion of all components of the course.
Students should progress through all core units submitting outcome coursework assignments to their tutor for marking according to the listed intake due dates. Satisfactory completion of the coursework component is required to gain eligibility to sit the final assessment.
Achievement of the final award is dependent on successful completion of the final assessment papers.
You should expect to spend at least 10 – 20 hours a week on coursework, research and reading.
You might find you spend more or maybe less time than this some weeks, but good time management skills and a lot of motivation are essential to successfully complete the Cert VN ECC.
Case studies from previous students