Emergency and critical care
Providing world-class emergency and critical care 24 hours a day, 7 days a week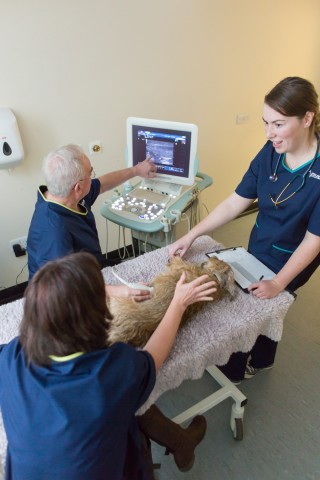 Our ECC service explained
Recognising that specialist referral options were limited for critically-ill patients in the UK, particularly at weekends, Vets Now established a 24/7 emergency and critical care service in Glasgow in 2014.
Today the hospital's emergency vets and veterinary nursing staff are led by renowned veterinary specialist Daniel Lewis — and they and their team provide expert emergency treatment to any critical case that's too unstable to wait until the next working day for referral.
Typical cases referred to our emergency and critical care service from local practices include:
road traffic accidents
excessive bleeding
diarrhoea and vomiting in cats and dogs
choking pets/respiratory problems
collapsed small animals
seizures
suspected poisonings
If you'd like to know more about our emergency and critical care service contact our Glasgow hospital.