Cert VN ECC Final Assessment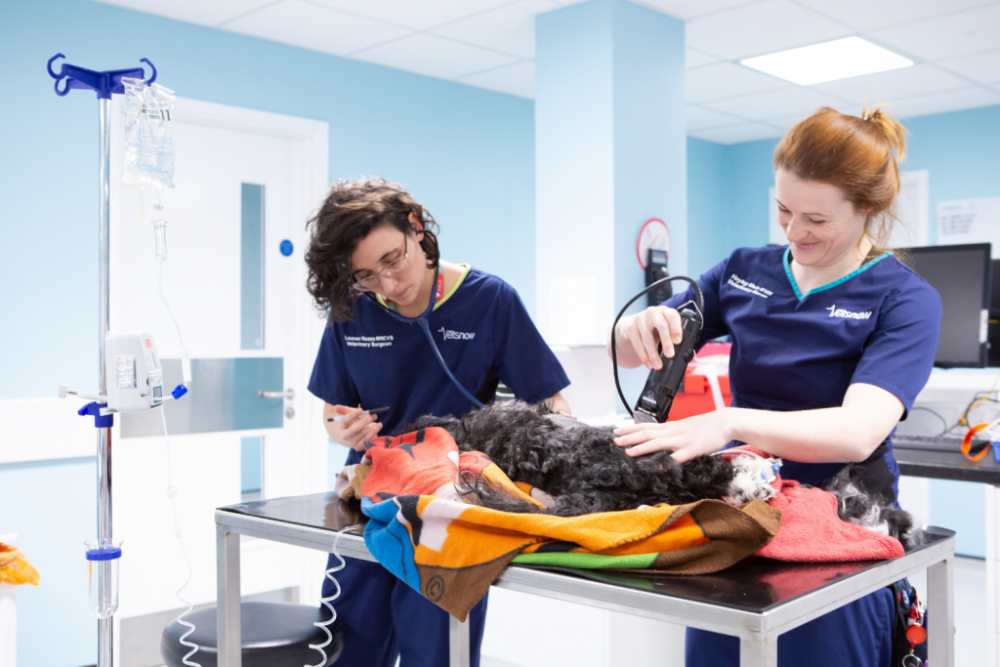 Cert VN ECC final assessment
The next sitting for the Cert VN ECC Final Assessment is 9th March 2023.  Registrations are now open.
Upcoming assessment dates are:
9th March 2023 – Registrations ware now open.
7th September 2023 – Registrations will open June 23.
Final assessment eligibility
To be eligible to register for the final assessment you must have completed and submitted all assignments from the six core units. You should then complete the online final assessment application prior to the closing date for entries, and all invoices must be settled in good time prior to the assessment.
Final Assessment Fees & Application
Final assessment fees are £275 + VAT.  This fee is payable upon completion of your online application for the final assessment.  Non-payment of fees by the closing date for entries may result in your application being rejected.
Please note: Fees listed are correct as of December 2022.
Online final assessment application is open to all eligible students – who must have completed assignments of all 6 Units prior to application and 3 months prior to the Final Assessment date. You must complete the online application by the deadline given.
Assessment Information
Final assessments for the Cert VN ECC will now be open book and completed online, using appropriate assessment software.
The assessment will be open book, comprised of two papers, for which you will receive 3 hours per paper.
All papers will be available for an assessment window of 24 hours from 12pm on the listed assessment day (e.g. 9th September) to 12pm the following day.
Papers can be completed at any time within this assessment window, but both must be completed within the listed 24 hours.
Question style
Questions in the assessment papers will continue to be scenario based short answer questions, but the wording of them may change (e.g. analyse, calculate, compare/contrast, describe, discuss, explain etc)

Questions will focus on a candidates higher-level learning, specifically their ability to analyse, evaluate and synthesize knowledge.
Consequently markers would expect to see evidence of knowledge, comprehension and critical thinking, rather than just recall.
There will be 6 questions per paper, equivalent to 12 marks per question.
Assessment Invigilation
Assessments will be invigilated remotely, using the assessment software. An ID check will be completed prior to entry.

Therefore a webcam is necessary to complete the assessment.
Your screen will be recorded and your webcam will record you, your immediate surrounds and your audio.

Candidates will be required to complete an honesty declaration to confirm the work submitted is entirely theirs and that no plagiarism has taken place.
Creating your own assessment conditions
Because the assessments will be delivered online, it's really important that you pay attention to where you will take the exam and try to create suitable exam conditions for yourself, to ensure you don't get disturbed or distracted.
If you can, set up a desk with a comfy chair, in a quiet space.
Make sure there is adequate lighting – so you can see the screen clearly. (This is also important for your photo ID check, so make sure you have good light!)
You will need a webcam. If you are working on a newer laptop, it will most likely have one built-in.  Otherwise, you may need to purchase one.  They are available fairly cheaply for online purchase if required.
Check your internet connection. If your wireless connection is unstable, we would suggest connecting your computer to an ethernet cable to secure it.  That way you won't lose access to the assessment midway.

As part of the pre-assessment check, your connection will be tested prior to you starting the paper. So, you will have time to check this before you start.  We will also give you more information on this before the day.
How should I revise?
We would suggest that revision should be no different from usual.  You should continue to research widely from current, credible sources as you have done up till now.
Although these are open-book assessments, you cannot rely on having enough time to look up all the answers during the assessment timeslot.  Also, it is likely that the questions will be worded in such a way that you would not easily be able to look up the answer i.e. you will have to apply your knowledge and understanding to a particular clinical situation.
Your usual revision methods will all apply.
Sample/practice papers
Current, credible sources. Website, journal, textbooks
Cert VN course notes
Webinars (Revision and Course)
Case discussion forums
A good tip is to review the Cert VN ECC course handbook.  Use the unit syllabus included there to develop a unique study plan.
Key tips
Having too much information to hand might hinder your retrieval of the necessary knowledge. Keep it simple.
Having access to your notes etc., means you need to know where to look to get the right information.  You won't have time to be searching for things if you don't know exactly what you are looking for.  You will need an understanding of the topic, to find appropriate reference material and the relevant material within that within the allocated time.   It would be useful to make sure you have what you need to hand, or at least know where to find it.
Please be aware, marks will not be awarded for merely reproducing information available in the notes.
Plagiarism will not be tolerated
Do not copy material directly from any sources.  Instead use your own words, as much as possible to apply your research to the exam question scenario.