Internationally-renowned vet nurse Megan Brashear to return for ECC Virtual Congress 2021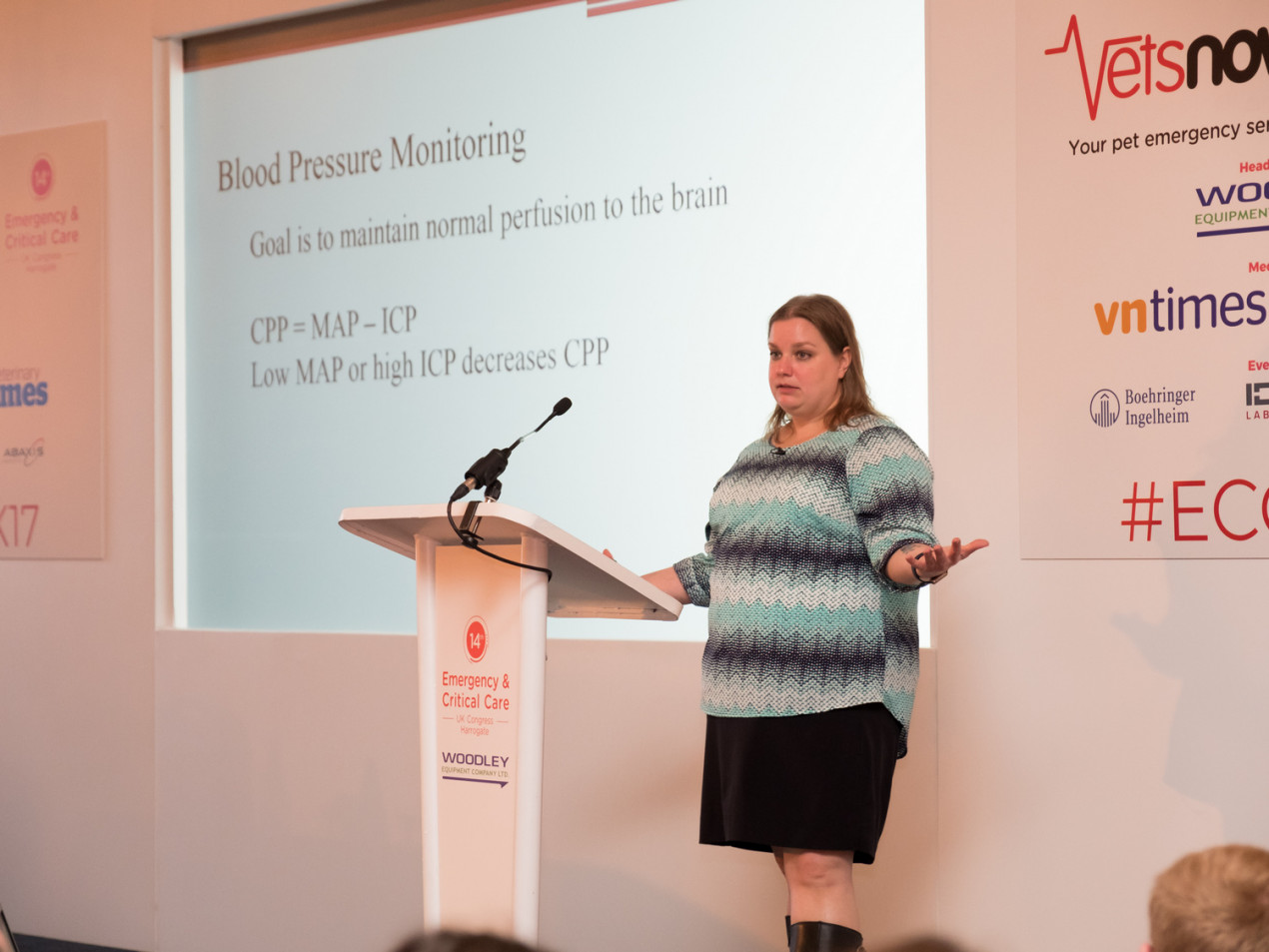 'Vet nurses aren't just there to carry out orders, we're there to interpret changes and make suggestions on treatment options'
With two decades on the front line and many years as a respected teacher, Megan Brashear is right at the cutting edge of developments in ECC veterinary nursing.
Megan will speak on a number of topics at ECC Virtual Congress 2021, across the Foundations of ECC, Non-clinical skills (advanced) and 'The First Time I…' themes.
Her message at least year's virtual event was much simpler – get back to basics.
Megan told delegates just how vital the most basic practices really are, and how mastering them brings a confidence that can make you a better nurse and enjoy making a real difference in those most critical moments.
Megan was involved in several addresses at the last year's Congress, including preparing critical patients for surgery, managing multiple critical patients, conflict resolution in the workplace, improving team dynamics and taking part in an ethics discussion forum.
"So much of veterinary nursing is about understanding the basics," said Megan, currently small animal veterinary nursing manager at the Purdue University Veterinary Teaching Hospital in West Lafayette, Indiana.
"You have to be able to spot the signs the animal is giving you that they aren't doing well. Understand what a fast heart rate means and how you can get in there and do something about it.
"Know the signs of shock and of pain and what an animal will do if they're not getting enough oxygen.
"Don't think you have to know everything all the time, just being really solid on your basics is going to help you immensely when dealing with critical patients.
"I've had so many learning moments in my career and looking back, I sometimes wish it hadn't taken me as long as it did to really feel solid in the medicine.
"So, I'm trying to teach why it's important to understand the medicine. If you have a dog in shock and you give it a fluid bolus, don't just walk back to your vet and ask what they want you to do next.
"I know I'm doing it because I want to see the heart rate come down and the gum colour improve. I can do that physical exam, give a good update and ask if they want me to repeat it.
"That's what a great veterinary nurse does. We're not just there to carry out orders, we're there to interpret changes and make suggestions as to what we can continue to do to help that patient."
Book your place now
---
Tickets for this year's Vets Now ECC Virtual Congress are expected to sell out. Don't miss out on your opportunity to attend.
Book now
The sessions were well received by both newly qualified and experienced veterinary nurses.
"I love to talk about critical thinking," said Megan.
"Even in an emergency, you have to think through what's going to happen before it does. It's not just 'I have to get a catheter in and get the animal anaesthetised', you have to think about what else is wrong with the patient.
"You have to have a plan, for example, for what happens if the blood pressure goes down. It's so much better for the patient if it takes you five minutes longer to get them under anaesthesia but you have an idea of what to do if anything changes.
"Especially with young nurses, it can be overwhelming to think about putting a very sick patient under, so I want them to take a breath and think what may happen.
"My thinking is that if you have a plan and you expected it to happen, then it's not an emergency."
You might also be interested in: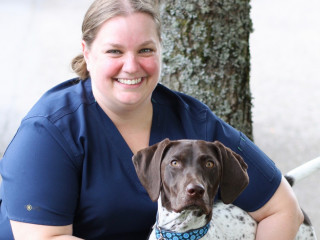 Megan graduated in 2000 with a BS in Veterinary Technology and has cherished working in ECC medicine ever since.
But she admits it wasn't her childhood dream.
"Like many seven-year-old girls, I wanted to work in a zoo," smiles Megan.
"And when I went to college, I wanted to teach high school history. I did that for a couple of years but I really wasn't enjoying it much, so I wandered over to the sciences building and took an advanced biology class.
"I found the Veterinary Technology programme would let me work with animals and I loved it, although there have been ups and downs.
"There have been a few times when I felt I was drowning doing management and trying to work in emergency and critical care, so it has definitely had its rough parts. But I still really enjoy it and I can't ever see myself doing anything else."
At Purdue, Megan oversees the technician supervisors as well as teaching and training technicians and students on the hospital floor.
As well as those mentoring and teaching duties, Megan spends at least a third of her time in the clinic, which still gives her a buzz.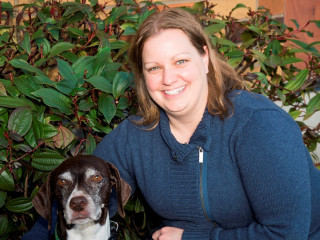 "A big part of it for me is being able to engage with the students, as this is the first time I've worked in a teaching hospital," explained Megan.
"We have veterinary nurse students and any time I'm in the clinic I'm teaching too, which is so enjoyable.
"Even if it may seem like just another dog with diarrhoea, being able to talk to a student about why you measure heart rate and what the dangers are if it goes on too long really reinvigorates you.
"I get so excited about the little things and that reminds you just why you come to work."
And, not surprisingly, animals are as much a part of Megan's life at home as they are at work.
"I have a German shorthaired pointer called Elliot and a cat called Hurley," added Megan. "I love coming home to see them healthy and happy. It's nice to come to work and help animals get to the point where mine are now."
Click here to book your place at Vets Now's ECC Congress 2021.
Four-day tickets for delegates range in price from £60 to £99, and ticket-holders will be able to access all the sessions on-demand for up to 60 days following the event.