Workshops to provide hands-on experience to vets and vet nurses attending ECC Congress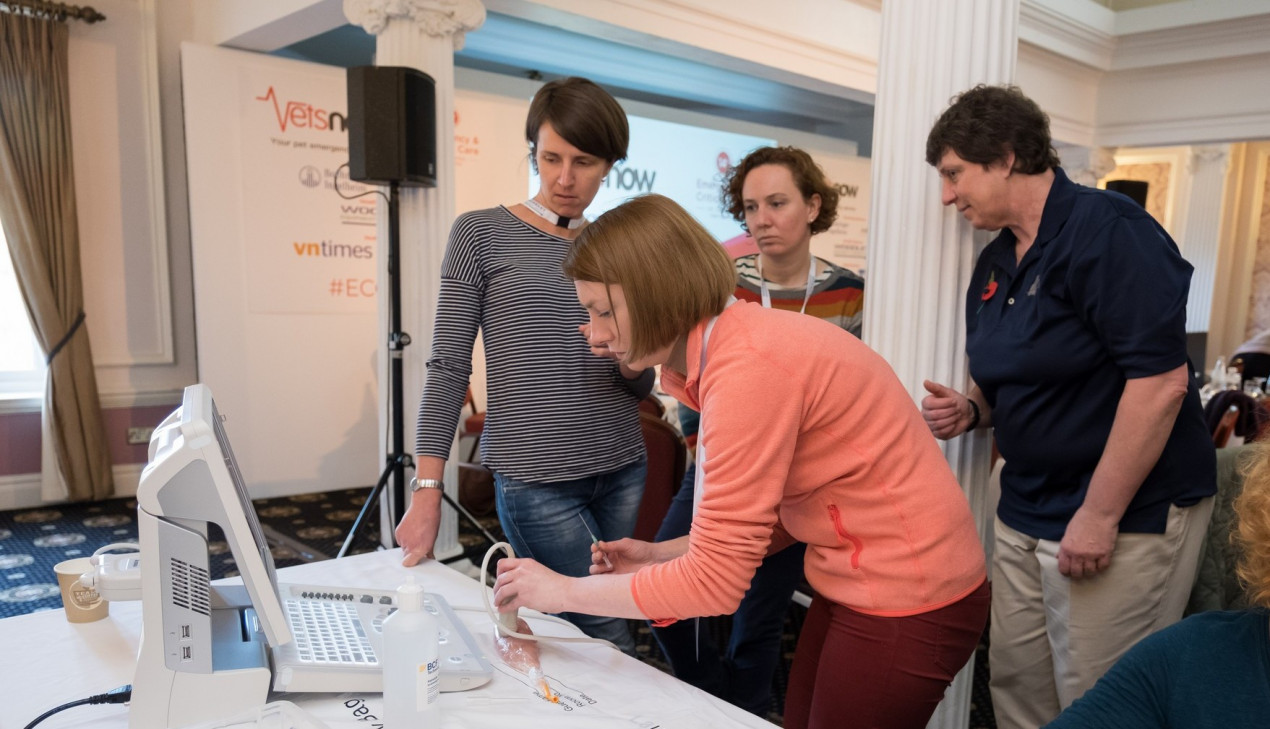 Delegates urged to sign up to limited-enrolment sessions hosted by leading clinicians
One of the most popular elements of Vets Now's annual emergency and critical care Congress is the practical workshops.
These provide vets and vet nurses with valuable hands-on experience which they can put to good use as soon as they return to their clinics or practices.
This year's programme features several interactive sessions led by leading experts in their fields.
Delegates attending Congress — which is taking place in Harrogate, North Yorkshire, in November — are being urged to sign up for the workshops early as demand is always high and places are traditionally booked up within weeks of becoming available.
"For me, workshops are a really interesting way to learn as you have a problem in front of you and the ability to have an interactive discussion about it with someone with the knowledge to solve it," said Scott Kilpatrick, a specialist in internal medicine who, alongside ECC specialist Daniel Lewis, is hosting a workshop on coagulation.
Scott added: "It's a different learning environment to traditional lectures. You can really think through a problem and that helps elevate learning to a new level. In my experience, people tend to retain information much better this way."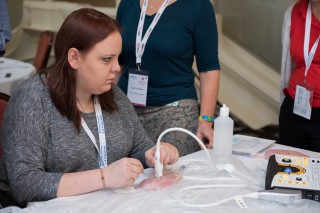 Among the highlights of the Congress workshop programme this year are sessions on ultrasound-guided vascular access and electrocardiographic interpretation in emergency patients, which are both being hosted by internationally-renowned vet Jennifer Devey.
Jennifer, who became a diplomate of the American College of Veterinary ECC in 1996 before completing a surgical residency in 2004, is also presenting a case-based discussion workshop on when drugs go wrong.
Senior veterinary nurse Louise O'Dwyer, who has won numerous awards for her pioneering role within the profession, is hosting a workshop on anaesthesia alongside Derek Flaherty, a former professor of anaesthesia and analgesia at the University of Glasgow School of Veterinary Medicine.
Meanwhile, Scott and Daniel are holding a workshop on advanced interpretation of coagulation.
Daniel said: "The workshops will use case-based examples, meaning those in attendance will be able to see, in real life, how the science applies to the patient. In this setting, presenters are able to interact closely with delegates and this makes for a very dynamic environment where learning happens at a fast pace."
"It's a different learning environment to traditional lectures. You can really think through a problem and that helps elevate learning to a new level."

Scott Kilpatrick Specialist in internal medicine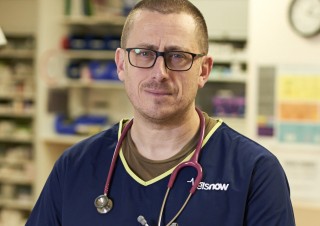 The ECC Congress, which runs from 8 to 9 November at the Majestic Hotel, was established by Vets Now in 2004 to provide innovative training to the veterinary profession. It sold out in record time last year.
It has since grown into one of the biggest events of its kind and offers delegates more than 50 hours of training under the one roof. This includes lectures, discussion forums and interactive workshops offering the most up-to-date CPD on ECC veterinary medicine.
Registration is now open to everyone in the profession, including veterinary surgeons, veterinary nurses, practice managers, receptionists, recent graduates and students. Delegates are strongly urged to book early to avoid disappointment.
Delegates can secure their place on the interactive workshops during the registration process or by amending their existing registration.
Congress is supported by main sponsor Woodley Equipment Company, and other sponsors TVM as well as exclusive media partner Vet Times.