Hello
Are you worried about your Pet? We're here to help…
Survey reveals true extent of chocolate poisoning in pets at Easter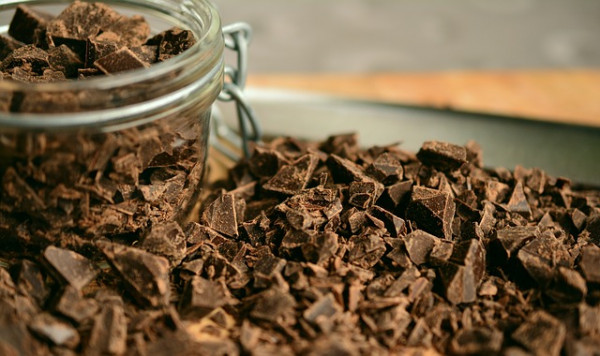 Vets issue chocolate warning after 60% treated pets last Easter
Three in five vets working in daytime practices treated pets for chocolate poisoning during the Easter holidays last year.
The results of a survey by the British Veterinary Association (BVA) found little change from the previous two years' findings, indicating that more needs to be done to highlight the danger chocolate poses to our pets.
The findings of the survey chime with stats from our own out-of-hours pet emergency clinics which show a big spike in chocolate poisoning cases at Easter. According to research analysts, shoppers spend an estimated £325 million a year on Easter eggs — with almost three-quarters of the population buying at least one.
Chocolate contains a poisonous chemical called theobromine which is highly toxic to both dogs and cats. The level of toxicity depends on the amount and type of chocolate swallowed, with dark chocolate and cocoa powder being the most dangerous. Small dogs and puppies are most at risk from theobromine poisoning due to their size and weight.
The Voice of the Veterinary Profession survey asked companion animal vets across the UK if they saw any cases of chocolate poisoning in pets during last year's Easter holiday period.
Some 850 vets completed the survey and, on average, 60% reported having treated at least one case.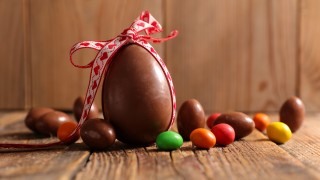 Other articles on this topic
The BVA's Junior Vice President, Daniella Dos Santos said: "Easter is an enjoyable, welcome break for many families and chocolate eggs are often part of the fun. However, these sweet treats are not suitable for pets, and can be very dangerous to dogs in particular if accidentally ingested.
"It is concerning that a high proportion of vets are still seeing pets coming in with chocolate poisoning as this can be easily avoided. To avoid an Easter emergency and keep it enjoyable all round, we advise that owners keep chocolate and sweet treats out of reach of pets, inside cupboards and sealed away where possible."
Our vet explains why chocolate is toxic to dogs
The effects of chocolate poisoning in dogs usually appear within 12 hours and can last up to three days. First signs can include excessive thirst, vomiting, diarrhoea and restlessness. These symptoms can then develop into hyperactivity, tremors, abnormal heart rate, hyperthermia and rapid breathing. In severe cases, dogs can experience fits and heartbeat irregularities and some cases can result in coma or death.
Owners who suspect their pet has eaten a dangerous amount of chocolate should not wait for signs or symptoms to appear before they contact a vet. Instead, they should telephone their vet immediately or, out of hours, their nearest Vets Now pet emergency clinic.
Vets Now is open through the night, seven-days-a-week, and day and night on weekends and bank holidays such as Easter, to treat any pet emergencies that may occur. All of Vets Now's clinics and hospitals have a vet and vet nurse on site at all times.