Hello
Are you worried about your Pet? We're here to help…
Taking your dog on holiday, what to do if there's a pet emergency?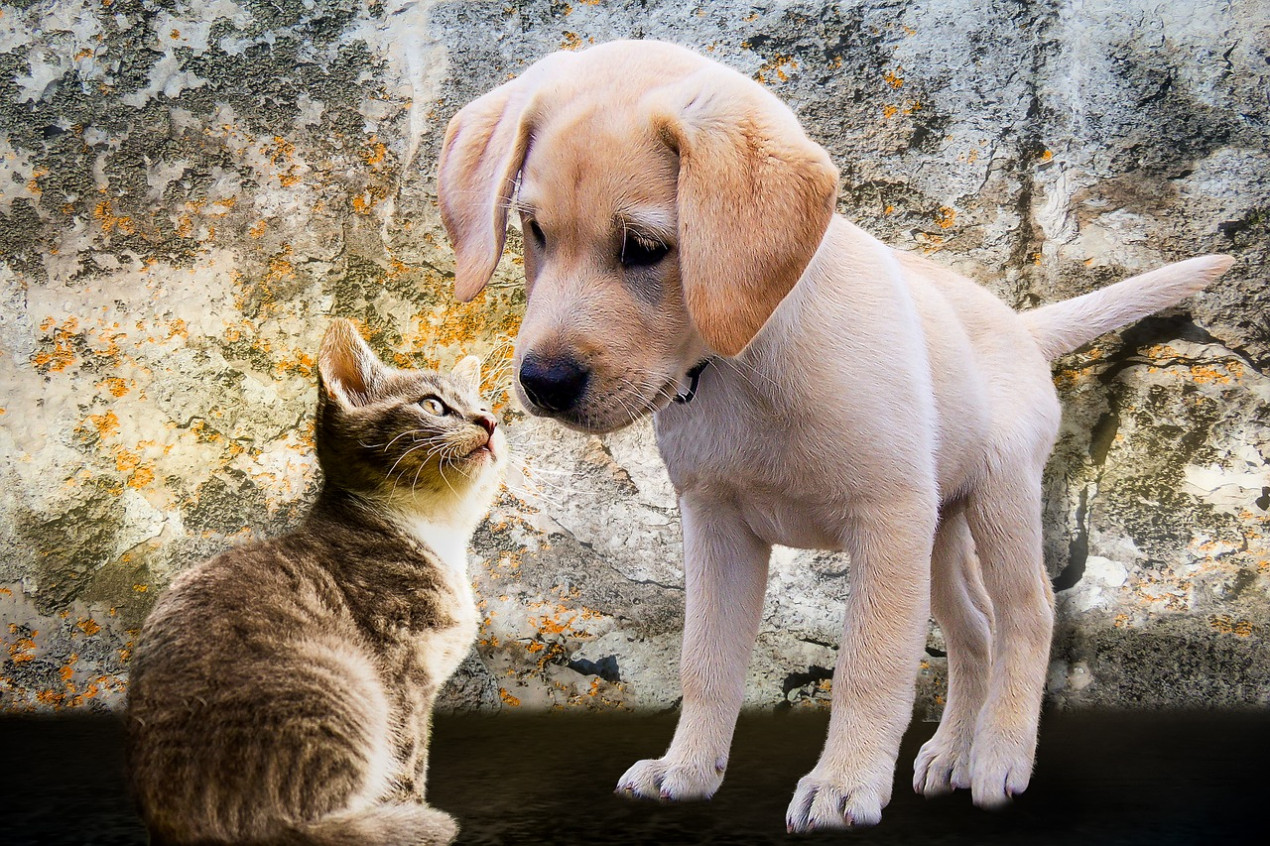 Pet owners arranging a holiday are urged to plan ahead
According to official figures, British families enjoyed 47 million domestic holidays and 45 million foreign holidays last year.
As many as a third of those with dogs and cats opted to take their pet with them and this year is predicted to be the most popular ever for pet holidays.
If you're planning to take your dog or cat on holiday, then you need to prepare. The first thing you should do, particularly if you're going abroad, is book a consultation with your daytime vet. They'll check your pet is fit to travel and whether they need any treatment or vaccinations before you set off.
Taking a dog on holiday in the UK
If your pet suffers an emergency while you're a long way from home and it's at night or on a weekend or bank holiday, you should contact your nearest Vets Now pet emergency clinic or Vets Now 24/7 hospital. Vets Now has more than 60 clinics and hospitals across the UK so we're never far away.
If it's during office hours, you can find your nearest veterinary practice by visiting the Royal College of Veterinary Surgeons' find a vet page. It allows you to search by practice name, postcode or town, and you can find practices that treat particular species and those that are accredited under its practice standards scheme.
How to get a dog passport
There are different rules depending on where you're travelling.
If you're travelling to and from the EU your pet will need to be microchipped and have an EU pet passport. He'll also need to be vaccinated against rabies at least 21 days before travelling. It's essential you check your pet passport is accurate and up-to-date before travelling. If there's a mistake in the paperwork your pet may be denied re-entry to the UK.
To re-enter the UK — or to enter Ireland, Malta or Finland — dogs will also need to be treated for the tapeworm Echinococcus Multilocularis between one and five days before you return home. This parasite can easily infect dogs while abroad and although it produces no clinical signs in dogs, it can cause a potentially fatal condition in humans. You'll need to arrange this treatment with a veterinary surgeon at your holiday destination so try to arrange this well in advance of your departure.
If you're travelling further afield to a "non-approved" country such as India, China or Sri Lanka you'll need to check the individual entry requirements. Regardless, to re-enter the UK from any non-approved country your pet will need to be microchipped, vaccinated against rabies, wait 30 days, have a blood test to check the rabies vaccination has worked, and then wait for a further three months.
Handpicked related-content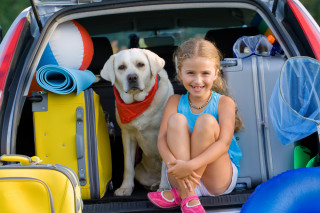 To-do list for taking a pet on holiday
Our advice is to prepare for the worst well in advance of your flight, ferry or train. Before going on holiday you should:
download our pet emergency plan
strongly consider taking out pet insurance that includes foreign travel cover
track down the nearest veterinary practice to your accommodation and take store their contact details
ensure your dog or cat's identification tag and microchip details are up-to-date and relevant
take photos of your pet and store them in your wallet and mobile phone
pack a pet emergency kit, including basic first aid items such as a tick removal device, medical history, vaccine records, blankets and a spare lead and collar
have a plan in case your pet gets lost — many major cities provide centres which help track pets down
train your pet to help him get over anxiety or stress
Dealing with a pet emergency abroad
If it's too late and you're reading this while on holiday, stay calm. There are proportionately more households with pets in Europe and North America than there are in the UK. As a result, there are veterinary practices in most towns and cities across both continents. To find your nearest vet in Europe try the European College of Veterinary Surgeons' search facility here. You can find a vet in most states in the US by clicking here.
Pet passport problems
Our emergency vets receive lots of calls from pet owners stuck abroad because their pet passport is not correct or their dog's microchip has failed. Unfortunately, we are unable to help.
If you find yourself in this position, you should seek urgent help from a local veterinary surgeon. In popular travel hubs, such as Calais in France, vets are well used to these enquiries and are typically open out of hours during the holiday season to help stranded tourists. Another option is to call the pet travel scheme (PETS) helpline on 0370 241 1710, although this is only manned during office hours.
It's worth bearing in mind that if there's a problem with your pet passport or microchip that cannot be addressed your pet will have to stay in quarantine. According to the Department for the Environment, Food and Rural Affairs (DEFRA), the standard length of time is six months but this can be shorter if the pet is found to comply with all parts of the PETS scheme earlier.
Veterinary advice to seek
It's important to remember that the EU legislation covering pet travel is largely aimed at protecting people, not pets. So if you want to make sure your animal is healthy and happy when travelling you should also seek advice on:
tick treatments — while this is no longer a legal requirement it's essential for keeping your pet safe from a range of nasty tick-borne diseases, such as babesiosis, ehrlichiosis and hepatozoonosis.  The kennel tick (rhipicephalus sanguineus) can be found all over the world, including in France, Spain, Greece and the US, and is a particular threat to holidaymakers
leishmaniasis — spread by sandflies, there are repellents available to combat this
heartworm — it's spread by mosquitoes and can be combated through preventive medicines
These treatments will usually need to start several weeks before you travel. Also, remember to take a tick removal device with you.