Hello
Are you worried about your Pet? We're here to help…
Vets Now
Recruitment Privacy Policy
Please take a moment to read our recruitment policy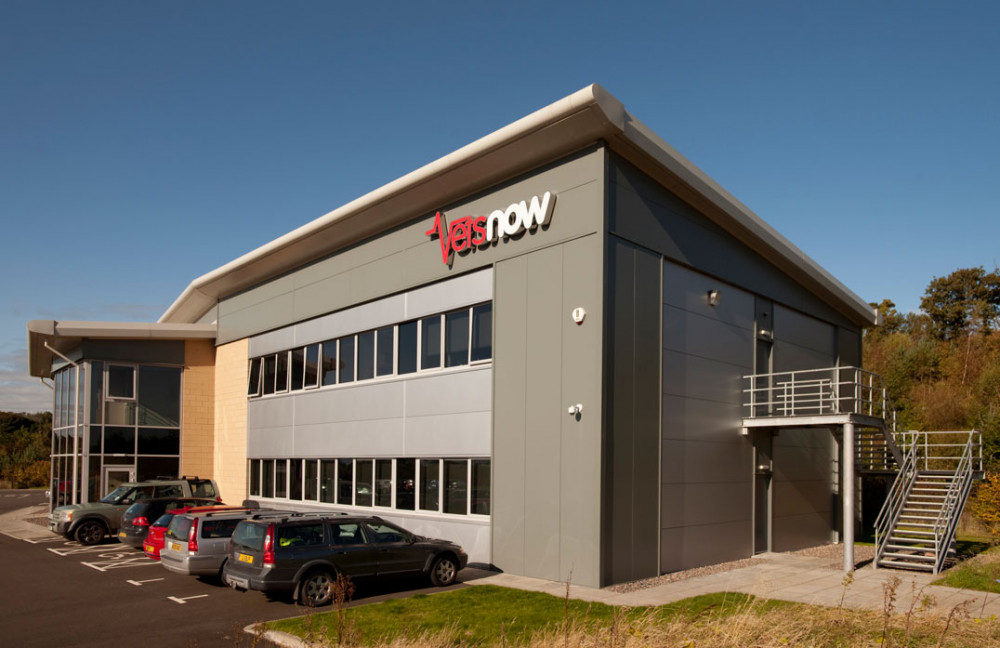 Recruitment Privacy Policy
The Vets Now job site is operated by Vets Now Ltd. Vets Now take the privacy and security of your personal data very seriously. This privacy policy outlines what personal data we may collect about you and how we may use it. It makes you aware of how and why your personal data will be used, namely for the purposes of the recruitment exercise, and how long it will usually be retained for. It provides you with certain information that must be provided under the General Data Protection Regulation ((EU) 2016/679) (GDPR).
Vets Now may change or update this policy from time to time, so please check it every time you make an application, to make sure you are aware of the most recent version.
Our commitment to you
Any information that you give us is held with the utmost care and security. We have put in place procedures to ensure that the information we collect online is managed safely. It will not be used in ways to which you have not consented.
Data protection principles
We will comply with data protection law and principles, which means that your data will be:
Used lawfully, fairly and in a transparent way
Collected only for valid purposes that we have clearly explained to you and not used in any way that is incompatible with those purposes
Relevant to the purposes we have told you about and limited only to those purposes
Accurate and kept up to date
Kept only as long as necessary for the purposes we have told you about
Kept securely
Use of information
You can look at our job site and search for jobs without giving us any personal information about yourself.
When applying for a vacancy you will need to provide us with the following information as a minimum:
Name
Address
Postcode
Telephone number
Email address
Employment History
Qualifications
CV (for certain roles only)
We use the information you provide us with to:
Process your recruitment application
We may use e-mail or telephone to contact you to discuss your application
Consider you for alternative positions which you may be a match for if you consent to this internal record keeping
Keep you updated on new vacancies that meet your criteria via email job alerts, if you consent to receiving them
Fulfil our legal obligations
Compile your People Services record (which would be your personnel record) if your application is successful and you accept an offer of employment
Contact your referees to obtain references if you are successful in your application and with your prior consent
If you fail to provide information when requested, which is necessary for us to consider your application (such as evidence of qualifications or work history), we will not be able to process your application successfully.
We will store the information you provide us with for a limited time only if your application is unsuccessful.
Sensitive Personal Information
Occasionally we obtain personal sensitive information about you. For example if you voluntarily provide information outwith our minimum requirements as part of a request for information, or via any information volunteered to us which is contained in your CV. By providing us with your sensitive personal data, you consent to us processing this data for the purposes set out in this privacy policy or any collection notice provided to you.
If you provide any details on a disability or other medical condition you have that may be relevant to the role that you are applying for, we will use that information to consider whether we need to provide appropriate adjustments during the recruitment process, for example whether adjustments need to be made during interview.
Automated decision-making
You will not be subject to decisions that will have a significant impact on you based solely on automated decision-making.
Data sharing
We will share your personal information with our People Services team for the purposes of adding you to our HR system if you are to be offered employment. Our People Services team are required to take appropriate security measures to protect your personal information in line with our policies. We do not allow them to use your personal data for their own purposes. We only permit them to process your personal data for specified purposes and in accordance with our instructions.
Security
Vets Now treat all the data you provide us with the utmost care and security. Any details you give us will remain completely confidential.
We will never contact our candidates requesting confirmation of account details or passwords and we advise our candidates never to enter these details into an email or after following a link from an email. If you are contacted by our Recruitment team they will confirm your name and the role that you have applied for. Contact would be either by telephone, text or email using the contact numbers or email address supplied by you in your application.
We have put in place appropriate security measures to prevent your personal information from being accidentally lost, used or accessed in an unauthorised way, altered or disclosed. In addition, we limit access to your personal information to those employees who have a business need-to-know. They will only process your personal information on our instructions and they are subject to a duty of confidentiality.
We have put in place procedures to deal with any suspected data security breach and will notify you and any applicable regulator of a suspected breach where we are legally required to do so.
Cookies
The Vets Now job site uses a feature of your Internet Web Browser called a 'Cookie' on our site.
To view cookie policy please visit www.vets-now.com/legal/cookie-policy
Contact Preferences
If your interests or requirements change, you can unsubscribe from part or all of our marketing content (for example job alert emails or Vets Now newsletters) by clicking the unsubscribe link in an email you have received, or by updating your preferences on the Vets Now job site (by signing into your account or entering your email address).
Retention Policy
We will hold your personal data for a period of no longer than 12 months or as long as is necessary to fully process your application, whichever is sooner. We will store the information you provide us with for a limited time only if your application is unsuccessful.
We retain your personal information for that period so that we can show, in the event of a legal claim, that we have not discriminated against candidates on prohibited grounds and that we have conducted the recruitment exercise in a fair and transparent way. After this period, we will securely destroy your personal information in accordance with our data retention policy.
If we wish to retain your personal information on file, on the basis that a further opportunity may arise in future and we may wish to consider you for that, we will write to you separately, seeking your explicit consent to retain your personal information for a fixed period on that basis.
Your Rights & Access
In addition to the company's safeguards your personal data is protected in the UK by the General Data Protection Regulations. This provides amongst other things that the data we hold about you should be processed fairly and lawfully. It should be accurate, relevant and not excessive. This information should, where necessary, be kept up to date and not retained for longer than is necessary. It should be kept securely to prevent unauthorised access by other people. You have the right to see what is held about you and correct any inaccuracies.
It is your responsibility to ensure that the information you provide is truthful and accurate. Under certain circumstances, by law you have the right to:
Request access to your personal information (commonly known as a "data subject access request"). This enables you to receive a copy of the personal information we hold about you and to check that we are lawfully processing it.
Request correction of the personal information that we hold about you. This enables you to have any incomplete or inaccurate information we hold about you corrected.
Request erasure of your personal information. This enables you to ask us to delete or remove personal information where there is no good reason for us continuing to process it. You also have the right to ask us to delete or remove your personal information where you have exercised your right to object to processing (see below).
Object to processing of your personal information where we are relying on a legitimate interest (or those of a third party) and there is something about your particular situation which makes you want to object to processing on this ground. You also have the right to object where we are processing your personal information for direct marketing purposes.
Request the restriction of processing of your personal information. This enables you to ask us to suspend the processing of personal information about you, for example, if you want us to establish its accuracy or the reason for processing it.
Request the transfer of your personal information to another party.
If you want to review, verify, correct or request erasure of your personal information, object to the processing of your personal data, or request that we transfer a copy of your personal information to another party, or if you have any other questions, comments and requests regarding this privacy policy, please contact:
Vets Now Privacy Group
Vets Now Limited
Penguin House
Castle Riggs, Dunfermline
KY11 8SG
United Kingdom
or
or

Telephone: +44 (0) [1383 620 064]
Consent
By accessing the Vets Now job site and/or submitting your personal information, you consent to the use of your information as set out in this privacy policy.
Right to withdraw consent
When you apply for any role, you provided consent to us processing your personal information for the purposes of the recruitment exercise. You have the right to withdraw your consent for processing for that purpose at any time. To withdraw your consent, please contact the Vets Now Privacy Group. Once we have received notification that you have withdrawn your consent, we will no longer process your application and, subject to our retention policy, we will dispose of your personal data securely.