Hello
Are you worried about your Pet? We're here to help…
Vets Now
Cookie and Similar Technologies Policy
Please take a moment to read our cookie and similar technologies policy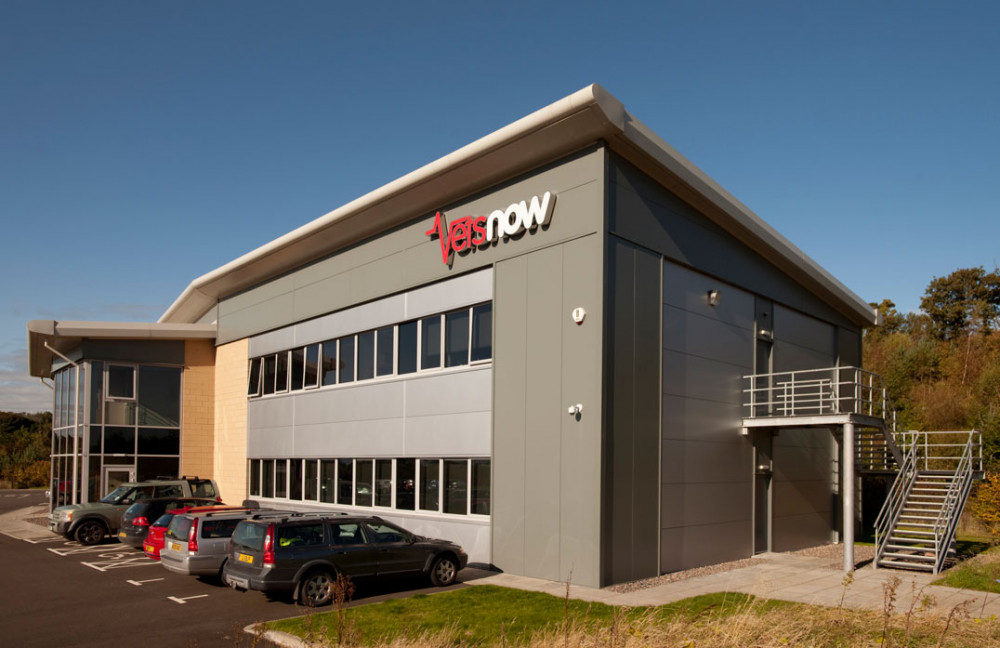 Cookie and Similar Technologies Policy
Thank you for visiting Vets Now.
Please read this policy carefully as it contains important information on how we use cookies and similar technologies on our "Websites" and "Apps".  This policy should be read together with our Privacy Notice which sets out how and why we collect, store, use and share personal information generally. It also explains your rights in relation to your personal information and details of how to contact us and the supervisory authority if you have a complaint.
Please read the following carefully to understand our views and practices regarding cookies and how we use them when you visit our site.
Who we are
This website is operated by VETS NOW EMERGENCY LIMITED (collectively referred to as "Vets Now", "we", "us" or "our"), our company number is SC218632, and our registered office is at Penguin House, Castle Riggs, Dunfermline, KY11 8SG, Scotland.
Our Websites and Apps
This cookie policy relates to your use of our Websites and Apps.
Throughout our Websites and Apps we may link to other websites owned and operated by certain trusted third parties to make additional services available to you. These other third-party websites may also use cookies or similar tracking technologies in accordance with their own separate policies. For privacy information relating to these other third-party websites, please consult their policies as appropriate.
Our Websites and Apps uses cookies to distinguish you from other users. This helps us to provide you with a good experience when you browse our Websites and Apps and allows us to improve them.
What are cookies?
A cookie is a small text file which is already on your device, or which is placed onto your device (e.g. computer, smartphone or other electronic device) when you use our website or app. These help us to recognise you and your device and store some information about your preferences, consents and past actions. For example, we may monitor how many times you visit, which pages you go to, what you do on those pages and where you are located. Cookie data does not allow us to identify you individually.
Who sets cookies?
The cookies stored on your device are set by:
Vets Now
Third parties who participate with us in marketing programmes, including social media platforms
Third parties who conduct online advertising on behalf of Vets Now
Third parties who assist us with detecting and preventing fraud
What are cookies used for?
We use cookies:
To distinguish you from other users of our site and to save and retain certain parameters about you and your usage of our site. This helps us to provide you with a good experience when you browse our site and also allows us to improve our site
To enable you to use and make purchases on our Websites and Apps
To provide more tailored content and improve our Websites and Apps
To show you marketing messages online and on social media platforms where you have consented to marketing cookies
To monitor the success of our advertising campaigns
To find out if promotional information has been opened or interacted with
To enable us to detect and prevent fraud
There are four different categories of cookies that we use on our site:
Necessary cookies: These are cookies that are essential for the operation of our site. They include, for example, cookies that enable you to log into secure areas of our site or make use of e-billing services. We also use cookies to prevent fraudulent use of your login credentials. These cookies are essential for using our site and therefore cannot be turned off without severely affecting your use of it.
Analytical/performance cookies: Performance cookies allow us to recognise and count the number of visitors and to see how visitors move around our site when they are using it. This helps us to improve the way our site works, for example, by ensuring that users are finding what they are looking for easily. These cookies also allow us to see overall patterns of usage on our site and help us record any difficulties you may have with our site.
Functionality cookies: In some circumstances we may use functionality cookies. These are used to recognise you when you return to our site or provide enhanced and more personalised features, for example, to personalise our content for you, greet you by name and remember your preferences (for example, your choice of language, region, or regional veterinary practice).
Targeting cookies: We and our service providers and partners may use targeting or advertising cookies to record your visit to our site, the pages you have visited and the links you have followed. For example, we may use targeting or advertising cookies to limit the number of times you see the same ad and to help measure the effectiveness of any campaigns. We may also use this information to make our site and any advertising (if applicable) displayed on it more relevant to your interests.
Consent to use cookies and pixels and changing settings
We will ask for your consent to place cookies or other similar tracking technologies on your device, except where they are essential for us to provide you with a service that you have requested. For example, to enable you to access secure areas of our website. You can withdraw consent to the use of cookies or manage cookie preferences at any time by using our Cookie settings, below, or by amending the privacy settings on your device.
For further information about cookies and how to disable them please read the guidance from the UK's Information Commissioner's Office or visit https://www.allaboutcookies.org/manage-cookies/.
If you do change your settings, please be aware that you may lose some of the functionality of our website.
How long is cookie information stored?
Different cookies may be stored for different periods of time. In many cases these cookies are updated automatically each time you visit our site or may expire and be deleted by your computer automatically. It is important to understand that when a cookie is placed on your computer it will reside on your hard drive until it expires and is deleted or it may reside on your hard drive until you manually delete it – this entirely depends on your individual browser settings and we do not have control over this.
Cookies we use
You can find more information about the individual cookies we use on our site and the purposes for which we use them below.
Changes to this policy
This policy was published on the 5th of August 2022.
We may change this policy from time to time. When we do, we will inform you via our websites.
How to contact us
If you have any questions about how we use cookies or similar tracking technologies, please contact us:
By telephone – (0) 1383 223 902
By post – FAO: Customer Support, Penguin House, Castle Riggs, Dunfermline, KY11 8SG
By Email