Hello
Are you worried about your Pet? We're here to help…
Enquiries Team

Frequently Asked Questions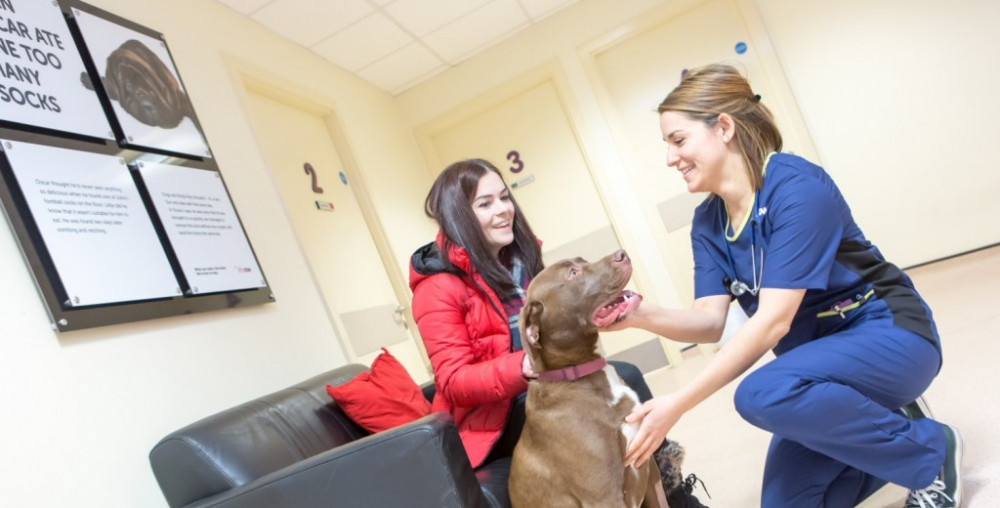 When to use Video Vets Now
The service is only available to UK residents. If you reside outside the UK, you should contact a veterinary surgeon in your own country who will be more familiar with local diseases and health problems.

We know that being a pet owner can sometimes be a worry. We're here to answer any questions or concerns you may have. On most occasions, we can help you decide the right course of action for the health and wellbeing of your pet.

Video Vets Now is most suited to non-urgent queries. It can be used for general advice and guidance on whether you should be seen in clinic.

Here are some of the conditions our vets deem to be potentially life-threatening and are not suitable for Video Vets Now. In each case, your pet may need urgent emergency treatment so please contact your registered vet or out-of-hours care provider immediately.

Breathing difficulties
Deep or extensive wound injuries or significant bleeding (dripping)
Seizing/fitting
Collapse
Trauma (e.g. car accidents)
Male cats struggling to pass urine or faeces
Rabbits neglecting food
Any illness or injury in pets younger than 2 weeks old
Swallowing hazards i.e. toys/ clothes etc
Ingestion of toxic/harmful substances
Eye problems
Severe vomiting or diarrhoea, especially if your pet appears quiet or depressed or if it is going on for a long time (more than 24 hours)
Swollen abdomen or retching (especially large dogs)
Loss of thirst & appetite
Struggling to give birth

The service is most appropriate for dogs, cats, domestic birds and small furries (such as guinea pigs, hamsters and rabbits). It is not recommended for exotic animals and we cannot provide video consultations for farm animals.
Need More Help?
We recommend using our online help first, but please click here if you'd rather get in touch.
Get in touch