Gill tries to answer the pressing questions EU clinicians have about moving to the UK
At Vets Now, our people services team are at the core of our business. From the moment someone starts working for the company, they are on-hand to guide them through.
Gill Izzi is our senior people services business partner and has worked for Vets Now for more than a decade.
She is looking forward to supporting EU vets and vet nurses who are keen to pursue a career in the UK post-Brexit.
In this interview, Gill explains her role and tries to answer some of the questions EU vets might have about working here.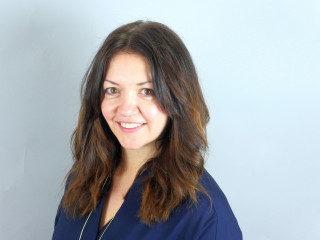 How long have you been with Vets Now and what drew you to the company?
I've been here for 11 years and the moment I went for the interview I could feel that it would be a fun, friendly and welcoming place to work. Everyone has been so supportive. I've had my two children while working here and had all the flexibility I needed during that. It allowed me to progress in my career while having a family and the work-life balance you need as a mum. That's something we look to provide for everyone.
What does your role involve?
I deal with people service project work, review and implement new policies and support the team through the management of employee relations processes within the company.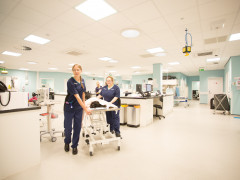 Interested in working in the UK?
---
Call our talent team on 01383 841181 to discuss your options or send one of our talent partners an email by clicking here.
What experience do you have in recruiting people from abroad?
We have lots of experience in supporting the Talent team with recruiting vets from outside of the EU, such as the USA and South Africa. We have been a Grade A sponsored Tier 2 licence holder for a number of years. This licence allowed us to sponsor vets from those countries outside the EU to come and join us on a Tier 2 sponsorship visa which gave them the right to work within the UK. This visa route was however only open to vet surgeons, no other job roles within vets now were eligible under the scheme.
How have things changed since January 1?
In the past, all EU residents were eligible to come and work for us simply on production of a passport. Now, though, anyone new to the UK from the EU needs to be sponsored in a similar fashion to non-EU nationals. That Tier 2 visa licence has been remodelled into the Skilled Worker visa. The good news is this visa is now available for veterinary nurses as well as vet surgeons. Before the new rules came into force vet nurses weren't eligible for sponsorship.
What should vets or vet nurses do to obtain a visa to work for Vets Now?
If a clinician needs a visa, they should speak to our talent team, who will be supporting through the recruitment process and are also fully trained in visa applications. On offer of employment, if a visa is required, we would first apply for a Certificate of Sponsorship which indicates we believe they would meet the minimum requirements to be able to be granted a Skilled Worker visa. This should be a very quick process. It used to take three to six weeks to get a decision on this type of visa application, but now we should have an answer within a week. If successful, we will then issue the Certificate of Sponsorship to the candidate to allow them to apply for their Skilled Worker visa.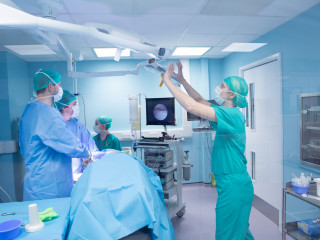 How does the visa system work?
It's a points-based system and applicants must achieve at least 70 points. You get points for things like having a job offer, a certificate of sponsor and meeting the correct skills level, which both vets and vet nurses do. There are also requirements for reading, writing, speaking and understanding English to a certain level. We can help applicants through the entire process.
What else do Vets Now do to help applicants?
We can sponsor vets and vet nurses for between one and five years. We will pay the immigration skills charge, which is £1000 a year, and for the certificate of sponsorship, which costs around £200. So if someone opts for a five-year visa, we will pay out more than £5000.
Is there anything else applicants need to know?
Under the new rules, there is a minimum salary requirement for migrant workers, depending on their role. The salaries we pay our vets and vet nurses comfortably meet those requirements but we have reviewed and increased our offering for interns to make sure they meet them as well. We really have done everything we can to prepare and we will give the candidate all the help, advice and support we can.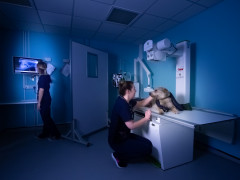 How we can support you
---
If you are interested in working in the UK after Brexit our global talent team are ready to help you through the process. Click below to find out how we can support you.
Learn more
How important are EU vets and vet nurses to Vets Now?
Vets Now is the organisation it is today, in large part, because of the wide-ranging and diverse team that we have. Since our very earliest days we have always had a truly global workforce and we do not want that to change. We are fully welcoming, diverse and inclusive and those who want to come to us know we are the leaders in ECC veterinary medicine and that they can further their careers in the very best way.
So, with everything you have going on with the new arrangements, what do you do to relax?
Well, moving home to take on another renovation project just a few days before the changes came in certainly wasn't the most relaxing thing! But I do enjoy time with my working cocker spaniel Floyd – although he has needed a few vet visits to remove things he shouldn't have eaten, which does increase the stress levels.