From our dedicated vet surgeons and vet nurses to our specialist support team, our people are our greatest asset, and they're at the heart of everything we do.
Get to know our team
---
Sara Jackson
Principal Vet Surgeon
Joining Vets Now has given me my first sense of job satisfaction since I qualified six years ago, and this has kept me in the profession. We're not only driving improvements in clinical care, we're dedicated to the wellbeing of our staff too, and we're not shy to address the mental health issues within the industry. I'm proud to work here.
Get to know our team
---
Rebecca Pope
District Vet
I live for being active outdoors and the flexibility I've gained by working for Vets Now has allowed me the time to spend getting out and about with my dogs and on my bike. I've got the best of both worlds — an exciting job with career development opportunities plus more time to do the things I love. Thank you Vets Now!
Get to know our team
---
Erica Boyall
Registered Veterinary Nurse
Working for Vets Now lets me pursue my passion in emergency and critical care, as well as having plenty of family time at home with my partner and little boy. Vets Now is a fantastic company to work for as they make sure to always give you plenty of support and encouragement.
Get to know our team
---
Christine Naylor
Animal Care Assistant
At Vets Now, no two days are the same. I learn something new on a daily basis and take great pride in being part of such an amazing and talented team. My shift pattern at Vets Now is great as it allows me to pursue a career while still being able to spend quality time with my family.
Discover a work life less ordinary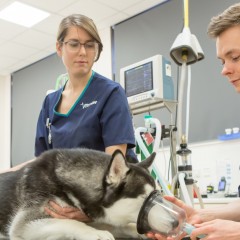 Vets Now was founded on the principles of our four core company values. These values are testament to the culture and ethos of our team of highly talented and committed people.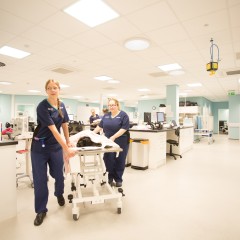 We understand that for veterinary professionals who have never worked out of hours before the benefits might not seem obvious, but they'll make a big difference to your work-life balance.
At Vets Now we offer a range of benefits and development opportunities that recognises the value of your individual contribution and rewards your dedication.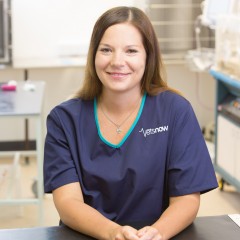 We know how important CPD is and we understand that as vets and vet nurses, it's your responsibility to develop the skills and knowledge relevant to your role.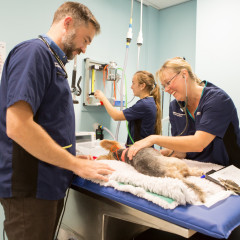 Out-of-hours emergency work, and veterinary work in general, can present challenges. That's why your health and wellbeing is one of our biggest priorities.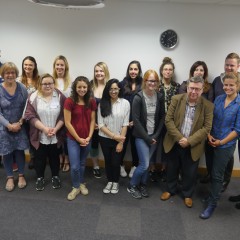 Our motto is 'together, we save pets' lives' and our charity work underpins our commitment to giving people and their pets the care and support they deserve, at the time they need it most.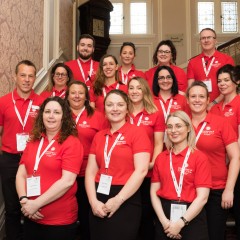 Vets Now was founded in 2001 by Richard Dixon, a veterinary surgeon who understood the pressure of being on-call round the clock while trying to maintain a good quality of life.
Interested in finding out more?
---
At Vets Now, out of hours doesn't mean all hours — and we give you the freedom to be the vet you trained to be.
To find out more about working with Vets Now, contact us 01383 841181 or email our talent team directly.