---
Routes into ECC for vets and vet nurses.
Kickstart your career in ECC
Our Edge induction programmes are designed to help qualified vets and vet nurses make the transition from daytime practice to emergency and critical care.
With a balance of online lectures and practical demos in clinic, our ECC experts will help you grow in confidence and teach you everything you need to know to thrive in your new role.
Discover a work life less ordinary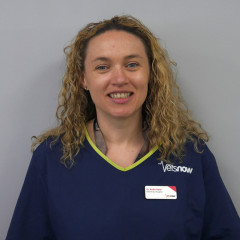 There's lots of satisfaction to be gained from managing emergency cases, both medically and surgically. It's difficult to get this in daytime practice and we've designed our Edge programmes to ease the transition. All vets have strong caring and responsibility values, but we're also looking for people who are keen to help others and progress themselves, so they're motivated to learn and to share those learnings. However, underpinning all of this is our vets must be strong, empathetic communicators, as emergency situations are often a time of great stress for the pet owner.
Interested in finding out more?
---
To find out more about our Edge programmes, please call us on 01383 841181 or email our talent team directly.