Hello
Are you worried about your Pet? We're here to help…
Enquiries Team

Frequently Asked Questions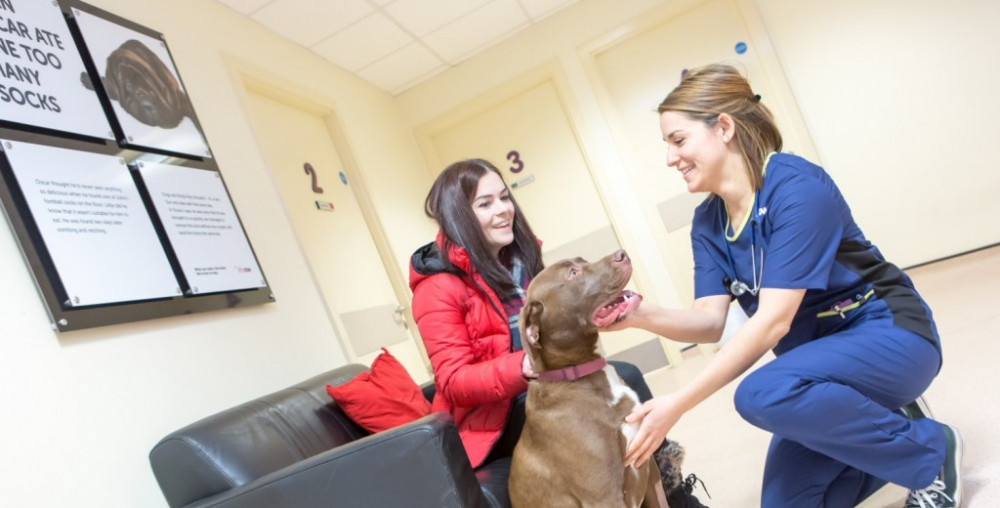 Pet Bereavement
At Vets Now, we understand what a devastating experience it is to say goodbye to your pet. We will do our best to help you make the choices that are right for you and your family at this difficult time.

After discussion with the veterinary surgeon, if the kindest thing you can do for your pet is to put him or her to sleep, you will be offered time to say your goodbyes. In a non-emergency you can call family members to come to the clinic to be with you, if you feel this is best. The vet will then take your pet to the treatment area for a few minutes to insert a catheter and will return with them, so that you can hold your pet and share those last precious moments together as your pet slips away. You will be offered time with your pet afterwards until you are ready to leave.

The vet or nurse on duty, will also discuss the options for burial or cremation. Once again, if you'd prefer to discuss this before your pet is put to sleep, the vet or nurse will be on hand to help. If you would like your pet to be wrapped in their favourite blanket or with a favourite toy, we can arrange this for you. However, it is important that you let the clinic staff know at the time.

You can find out more here.

There is never a good time to deal with administration after such a sad event. However, we do have to finalise our records and take payment for your visit. Some pet owners prefer to get this out of the way beforehand; others will leave this until after their pet has been put to sleep. Just let the vet or nurse know what's best for you.

There is a standard charge to put a pet to sleep following an out-of-hours emergency. You will be charged this in addition to the consultation fee, OOH fee and any additional costs incurred during treatment. There are also separate fees for cremations.

Burial:

You can take your pet away for burial at home if you wish. There are guidelines to follow for a safe burial so please refer to these before you make this decision.

Cremation:

Communal cremation

We offer a communal cremation service which allows your pet to be cremated with other companion animals. Your pet's ashes will not be returned to you. This option will cost less than individual cremation. A token ash will be interred in a communal columbarium in the cremation company's Garden of Remembrance and inscribed with the month and year.

Individual Cremation

Your pet will be cremated on its own and the ashes will be returned to the clinic in a casket or urn of your choice. This can take up to 10 working days, however our clinic staff will contact you to make arrangements for you to collect your pet's ashes. This option will cost more than a communal cremation.

You can find out more here.

Losing a beloved pet is never easy. If you feel you would like further help with coping with your feelings, please contact Blue Cross Pet Bereavement Services for comfort, help and advice.
Need More Help?
We recommend using our online help first, but please click here if you'd rather get in touch.
Get in touch