Hello
Are you worried about your Pet? We're here to help…
Endoscopy takes turn after dog eats toy – but vet nurse saves the day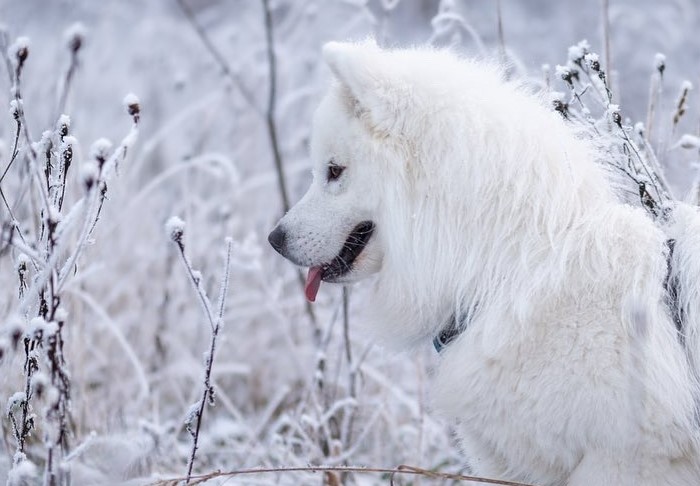 A harmless bit of fun turned to disaster after Samoyed puppy Jackson went from playing with a toy to scoffing the whole thing. 
Horrified owner Claire Willans, from Durham, couldn't reach the lengthy soft toy in time and, fearful of the damage, rushed 10-month-old Jackson to the Vets Now clinic in Gateshead. 
The furry blue toy was over four inches-long and causing such a massive obstruction vets thought he may require urgent surgery.  
But even though they were able to use an endoscope to reach down his throat and hook it out, Jackson wasn't out of danger. He developed a potentially fatal reaction to the anaesthetic and only the swift action of the surgical team saved the day. 
"Jackson had been the perfect pup as far as not eating or chewing things, so we were fine with him playing with this large soft animal toy one weekend," said Mrs Willans. 
"It was big enough that we thought there was no danger, but we think he was maybe trying to claim it quickly from my mum's dog and just ate it. 
"I rushed and stuck my hand down his throat to see if I could catch it, but it was gone. We thought about trying to make him sick, but we realised it was bigger than we could deal with. 
"We were really concerned and knew we needed a vet."
Mrs Willans called the Vets Now clinic in Gateshead and was told to get Jackson in as quickly as possible. It's one of more than 60 clinics and hospitals across the UK that are open seven days a week for out-of-hours pet emergencies. 
"Our first thought was to make Jackson sick to try and bring it back up, but the toy was too big and that didn't work," said vet Laia Catalan-Diaz, who was assisted by Principal Nurse Manager Ashley Wemple. 
"It looked like we'd have to confirm the location via X-ray and then operate. But we have an endoscope here and decided that was worth trying. 
"I could see this massive blue fluff of the toy straight away when we passed the camera down. It was so big and the devices on the endoscope are quite fragile, so it took about four attempts before I finally managed to get it hooked. 
"Meanwhile Jackson had a reaction to the anaesthetic and his temperature shot up. It can be life-threatening, but fortunately our nurse Sam Hayes spotted it right away and we changed our plan for the anaesthesia." 
After the swift treatment a dopy, but otherwise healthy, Jackson was allowed back home. 
"It was great they were able to offer the endoscopy approach and thankful the anaesthetic problem was dealt with. Jackson was back to his old self within a few hours – but he's now banned from any soft toys if we're not watching every second."