Hello
Are you worried about your Pet? We're here to help…
Family lead dog blood donor call: Gift of life can help others like Buddy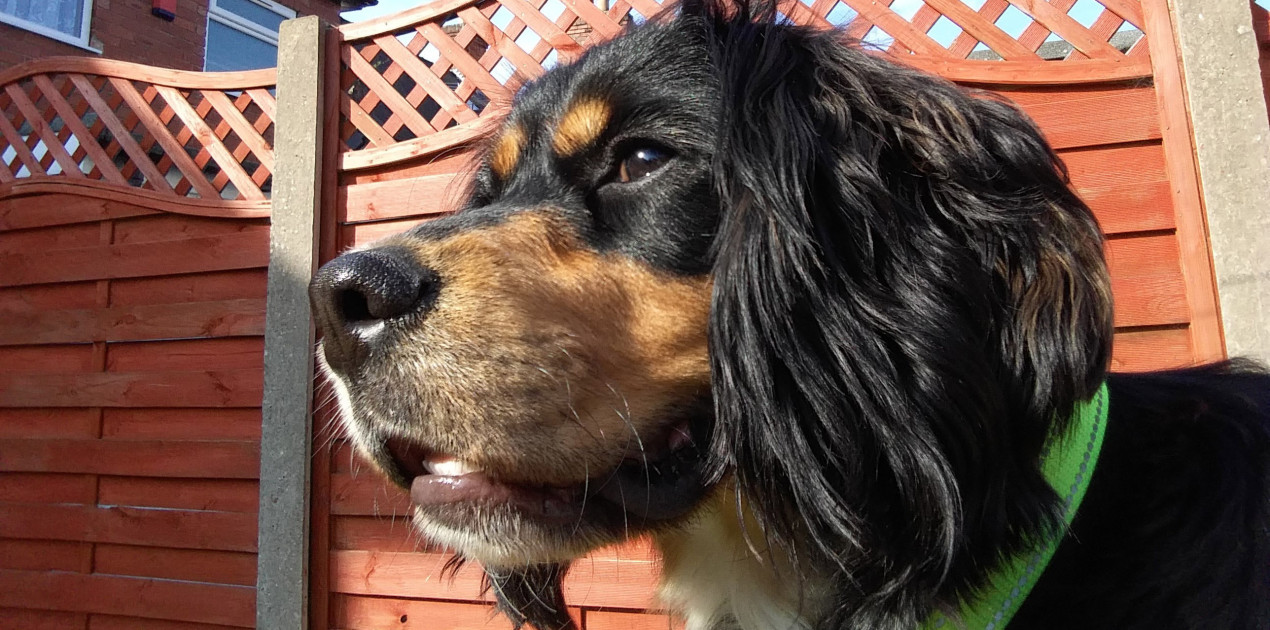 Pet owner makes passionate plea for blood on World Blood Donor Day
The owner of a miracle puppy whose life was saved by a blood transfusion is urging more people to register their dogs as blood donors.
Spaniel Buddy was in a critical condition after swallowing rat poison and would not be here today without the blood he received from a Vets Now emergency vet.
Buddy's owner Helen Lomas said she is forever grateful to the doggy donors who gave the gift of life to their precious one-year-old pet.
But with canine blood stocks remaining a challenge for national charity Pet Blood Bank UK (PBB), Helen is urging more dog owners to donate.
Her appeal comes on World Blood Donor Day, and coincides with the announcement of a free event in Manchester, which encourages owners to find out their dog's blood type.
It also comes in the wake of new data which reveals the top 10 reasons dogs needs blood transfusions in an emergency.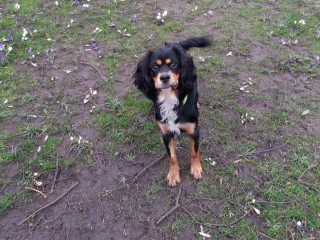 Book your place at our free blood profiling events
Mum-of-two Helen said: "Myself, my husband Paul, and our family are all regular blood donors so we know how important it is.
"But, in all honesty, I had no idea dogs could even have blood transfusions. However, without PBB's donors, Buddy wouldn't be here. They saved his life."
Buddy was enjoying a walk in the park on a recent Sunday morning when, unbeknown to Helen, he came across and swallowed some rat poison.
"He was so poorly," said Helen, who works in Sainsbury's and lives in Mansfield.
"He's very close to our four-year-old daughter, Beth, but he didn't want to know her. He was just spaced out.
"I checked his gums and they were white so my husband took him to Vets Now in Alfreton. He had to carry him from the car."
Buddy was checked over by Vets Now principal vet Sarah Hird who carried out several tests.
His condition was so severe Sarah placed Buddy on the critical list — and concluded that without a blood transfusion he would die.
Helen added: "After the blood transfusion his condition improved very quickly. Incredibly, we were able to bring him home two days later.
"We're all so glad to have Buddy home. But we know he wouldn't be here without PBB's donors."
Top 10 emergencies requiring blood
Anaemia related to the immune system (Immune-mediated anaemia is when the body attacks its own red blood cells)
Ruptured spleen (this vascular organ acts as a blood reservoir and can rupture as a result of a road accident or tumour)
Surgery (loss of blood during surgery)
Rat poisoning (when ingested, rodenticide can cause spontaneous and uncontrolled bleeding)
Trauma (dogs who endure a traumatic injury, such as a road traffic accident, often suffer blood loss as a result)
Sepsis (can cause consumption of all clotting factors leading to uncontrolled internal and external bleeding)
Haemorrhage due to lungworm (lungworm is a parasitic worm that lives in the blood vessels and can cause persistent bleeding and failed clotting)
Bleeding in stomach or intestines caused by ulcers or tumours (also known as gastrointestinal bleeding)
Low platelet count (called thrombocytopenia, this condition occurs when blood platelets become too low)
Bloat (gastric dilation volvulus, or bloat, is a disease which causes a dog's stomach to dilate and then twist, potentially resulting in blood vessel damage, organ failure and sepsis)
"We would urge anyone who has a large dog to consider registering them as a blood donor and giving another dog a chance at life."

Amanda Boag Clinical Director, Vets Now
Rat poisoning is one of the main reasons dogs require blood transfusions, according to Vets Now emergency vets.
Among the others are anaemia related to the immune system, trauma, blood loss during surgery and blood loss due to a ruptured spleen.
The blood for all canine transfusions in the UK is provided to vets by independent charity PBB, which is this year celebrating its 10th anniversary.
Just like the human blood service, PBB collects blood from donors at organised donation sessions nationwide.
It currently needs healthy donor dogs more than 25kg in weight.
The charity is inviting dog owners in Manchester to a free blood typing event next month — at Vets Now's pet emergency hospitals in the city.
"Similar to us, dogs are either of a negative or positive blood type. Knowing your dog's blood type can save time in an emergency," said PBB co-founder Wendy Barnett.
"We support the veterinary profession with 24/7 access to blood. However, maintaining supplies of negative blood remains a constant challenge for us.
"We hope that by offering a free blood typing event, we can help owners find out their dog's blood type and encourage those who are negative to register as donors and help save lives.
"Just one unit of blood can help save up to four other lives, potentially their own one day."
To find out more about the event visit vets-now.com/pet-blood-bank