Hello
Are you worried about your Pet? We're here to help…
Is my dog the right weight? Use our handy dog weight chart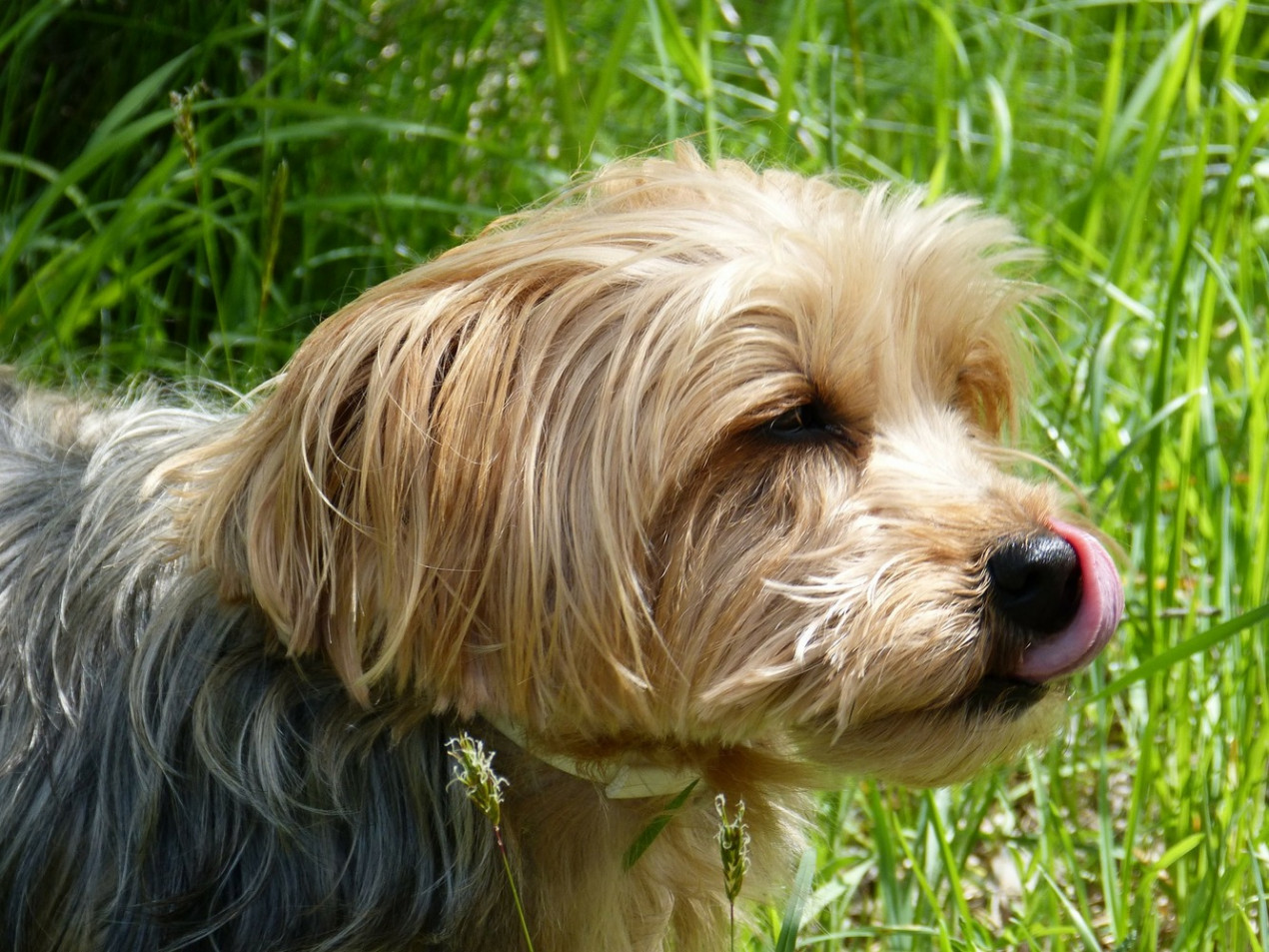 Why would I need to use a dog weight chart?
If your dog has eaten a potentially poisonous substance such as chocolate or xylitol our advice is simple. Get in touch with your vet straight away or, out of hours, contact your nearest Vets Now pet emergency clinic or Vets Now 24/7 hospital.
One of the questions your vet may ask is whether you know how heavy your dog is. This is because smaller breeds are far more likely to fall seriously ill after eating a small amount of something toxic than larger dogs.
One of the ingredients in chocolate, theobromine, is poisonous to dogs.
Doses in the region of 100-150 milligrams per kilogram of bodyweight are highly dangerous so if you have a Labrador weighing 30kg, as little as 3g of theobromine could be fatal. You'll find that amount in one 500g bar of dark chocolate. However, for West Highland Terriers weighing just 10kg a 175g bar of dark chocolate could prove deadly.
Use the dog weight chart at the bottom of this page to find the ideal weight range of each breed.
Handpicked related content:
Dog weight chart by breed
| | | |
| --- | --- | --- |
| BREED | Dog (kg) | Bitch (kg) |
| Affenpinscher | 3-4 | 3-4 |
| Afghan Hound | 27-32 | 23-30 |
| Airedale Terrier | 20-23 | 20-23 |
| Alaskan Malamute | 38-56 | 38-56 |
| Australian Cattle Dog | 20-22 | 20-22 |
| Australian Kelpie | 20.5-25 | 18-27 |
| Australian Silky Terrier | 3.5-4.5 | 3.5-4.5 |
| Australian Terrier | 6.5 | 6.5 |
| Basset Hound | 18-27 | 16-23 |
| Beagle | 13-16 | 11-13 |
| Bearded Collie | 20.5-25 | 18-27 |
| Bedlington Terrier | 8.25-10.4 | 8.25-10.4 |
| Belgian Shepherd Dog | 24-25 | 22-24 |
| Bichon Frise | 8-9 | 7-8 |
| Bloodhound | 41-50 | 36-45 |
| Border Collie | 19-24 | 18-22 |
| Border Terrier | 5.9-7.1 | 5.1-6.4 |
| Borzoi | 32-39 | 23-32 |
| Boston Terrier | 4.5-11 | 4.5-11 |
| Bouvier Des Flandres | 35-40 | 27-35 |
| Boxer | 30-32 | 25-27 |
| Briard | 36-41 | 32-36 |
| British Bulldog | 25 | 22.7 |
| Brittany Spaniel | 15 | 13 |
| Basenji | 11 | 9.5 |
| Bull Terrier (Miniature) | 9 | 9 |
| Bull Terrier | 18-23 | 18-23 |
| Bullmastiff | 50-59 | 41-50 |
| Cairn Terrier | 6-7.5 | 6-7.5 |
| Cavalier King Charles Spaniel | 5.4-8.1 | 5.4-8.1 |
| Chesapeake Bay Retriever | 36 | 29.5 |
| Chihuahua (Long Coat) | 2.7 | 2.7 |
| Chihuahua (Smooth Coat) | 2.7 | 2.7 |
| Chinese Crested Dog | 5-5.5 | 5-5.5 |
| Chow Chow | 23-32 | 18-32 |
| Collie (Rough) | 20.5-29.5 | 18-25 |
| Collie (Smooth) | 20.5-29.5 | 18-25 |
| Dachshund | 9-12 | 9-12 |
| Dachshund Miniature | 4.5 | 4.5 |
| Dalmatian | 27 | 25 |
| Dandie Dinmont Terrier | 8-11 | 8-11 |
| Deerhound | 45.5 | 36.5 |
| Doberman | 34-41 | 29.5-36 |
| Elkhound | 23 | 20 |
| English Toy Terrier | 2.7-3.6 | 2.7-3.6 |
| Finnish Spitz | 14-16 | 14-16 |
| Fox Terrier (Smooth) | 7.25-8.25 | 6.75-7.75 |
| Fox Terrier (Wire) | 8.25 | 8.25 |
| Foxhound | 32 | 32 |
| French Bulldog | 12.7 | 10.9 |
| German Shepherd Dog | 34-38.5 | 27-32 |
| German Shorthaired Pointer | 25-32 | 20-27 |
| German Wirehaired Pointer | 25-34 | 20.5-29 |
| Greyhound | 30-32 | 27-30 |
| Griffon Bruxellois | 2.2-4.9 | 2.2-4.9 |
| Hungarian Puli | 13-15 | 10-13 |
| Hungarian Vizsla | 20-30 | 20-30 |
| Irish Terrier | 12.2 | 11.3 |
| Irish Wolfhound | 54.5 | 40.9 |
| Italian Greyhound | 2.7-4.5 | 2.7-4.5 |
| Japanese Akita | 38.6-49.9 | 38.6-49.9 |
| Japanese Chin | 1.8-3.2 | 1.8-3.2 |
| Keeshond | 16-23 | 16-20.5 |
| Kerry Blue Terrier | 15-17 | 16 |
| King Charles Spaniel | 3.6-6.3 | 3.6-6.3 |
| Lakeland Terrier | 7.7 | 6.8 |
| Large Munsterlander | 25-19 | 25 |
| Lhasa Apso | 7 | 6-7 |
| Lowchen | 1.8-4 | 1.8-4 |
| Maltese | 2-4 | 2-4 |
| Manchester Terrier | 8 | 8 |
| Mastiff | 57-89 | 57-89 |
| Newfoundland | 64-69 | 50-54 |
| Norfolk Terrier | 6 | 6 |
| Norwegian Buhund | 15 | 14 |
| Norwich Terrier | 6 | 6 |
| Old English Sheepdog | 27-41 | 23-27 |
| Pekingese | 5 | 5.5 |
| Pharoah Hound | 23 | 20 |
| Pointer | 23-25 | 23-25 |
| Pomeranian | 1.8-2 | 2-2.5 |
| Poodle (Miniature) | 5.5-7 | 5.5-7 |
| Poodle (Standard) | 20-31 | 20-31 |
| Poodle (Toy) | 3.5-5.5 | 3.5-5.5 |
| Pug | 6.3-8.1 | 6.3-8 1 |
| Retriever (Curly Coated) | 32-36 | 32-36 |
| Retriever (Flat Coated) | 25-35 | 25-34 |
| Retriever (Golden) | 31.7-36.3 | 27.2-31.7 |
| Retriever (Labrador) | 35 | 30 |
| Rhodesian Ridgeback | 34-38.5 | 29.5-34 |
| Rottweiler | 45.5-54.5 | 36-41 |
| Saluki | 20-27 | 16-23 |
| Samoyed | 20-25 | 16-20.5 |
| Schipperke | 5.4-7.3 | 5.4-7.3 |
| Schnauzer (Giant) | 41-50 | 41-50 |
| Schnauzer (Miniature) | 7-8 | 7-8 |
| Schnauzer | 16-20.5 | 16-20.5 |
| Scottish Terrier | 8.5-10.5 | 8.5-10.5 |
| Sealyham Terrier | 9.1 | 8.2 |
| Setter (English) | 20.4-30 | 23-27.5 |
| Setter (Gordon) | 29.5 | 25.5 |
| Setter (Irish) | 27-30 | 25-27 |
| Shetland Sheepdog | 8-10 | 8-10 |
| Shih Tzu | 4.5-8.1 | 4.5-8.1 |
| Siberian Husky | 20-27 | 16-23 |
| Skye Terrier | 11.3 | 10.5 |
| Soft Coated Wheaten | 16-20.5 | 16-20.5 |
| Spaniel (Clumber) | 25-32 | 20-27 |
| Spaniel (Cocker) | 12.7-14.5 | 12.7-14.5 |
| Spaniel (Cocker, American) | 11-13 | 11-13 |
| Spaniel (Field) | 18-25 | 18-25 |
| Spaniel (Irish Water) | 27 | 27 |
| Spaniel (Springer, Welsh) | 16-20.5 | 16-20.5 |
| Spaniel (Springer, English) | 23 | 23 |
| Spaniel (Sussex) | 23 | 23 |
| St Bernard | 73-78 | 63.5-73.5 |
| Staffordshire Bull Terrier | 13-17 | 11-15.5 |
| Stumpy Tail Cattle Dog | 20-22 | 20-22 |
| Tibetan Terrier | 11-13.5 | 11-13.5 |
| Weimeraner | 25-30 | 20-35 |
| Welsh Corgi (Cardigan) | 9.1-11.8 | 9-10 |
| Welsh Corgi (Pembroke) | 10-12 | 10-12 |
| Welsh Terrier | 9-9.5 | 9-9.5 |
| West Highland White Terrier | 8-9 | 7-8 |
| Whippet | 10-13 | 8-11 |
| Yorkshire Terrier | 3 | 3 |